The Stratford's big-hearted Business Office Manager
Medina Bell makes it her business to go above and beyond every single day
The Stratford's Business Office Manager Medina Bell is dedicated to a life of service to others. She's a hard-working conscientious leader who's absolutely beloved by staff and residents alike at The Stratford. In short, Medina is a standout.
"You have to truly care about the residents," Medina said. "These are real people — this isn't just a job. You have to actually want to do right by the people you're working with. They might not be related to you, but you have to treat them like family."
The Stratford's Resident Care Coordinator Danita Thompson said what makes Medina special is her devotion to her residents.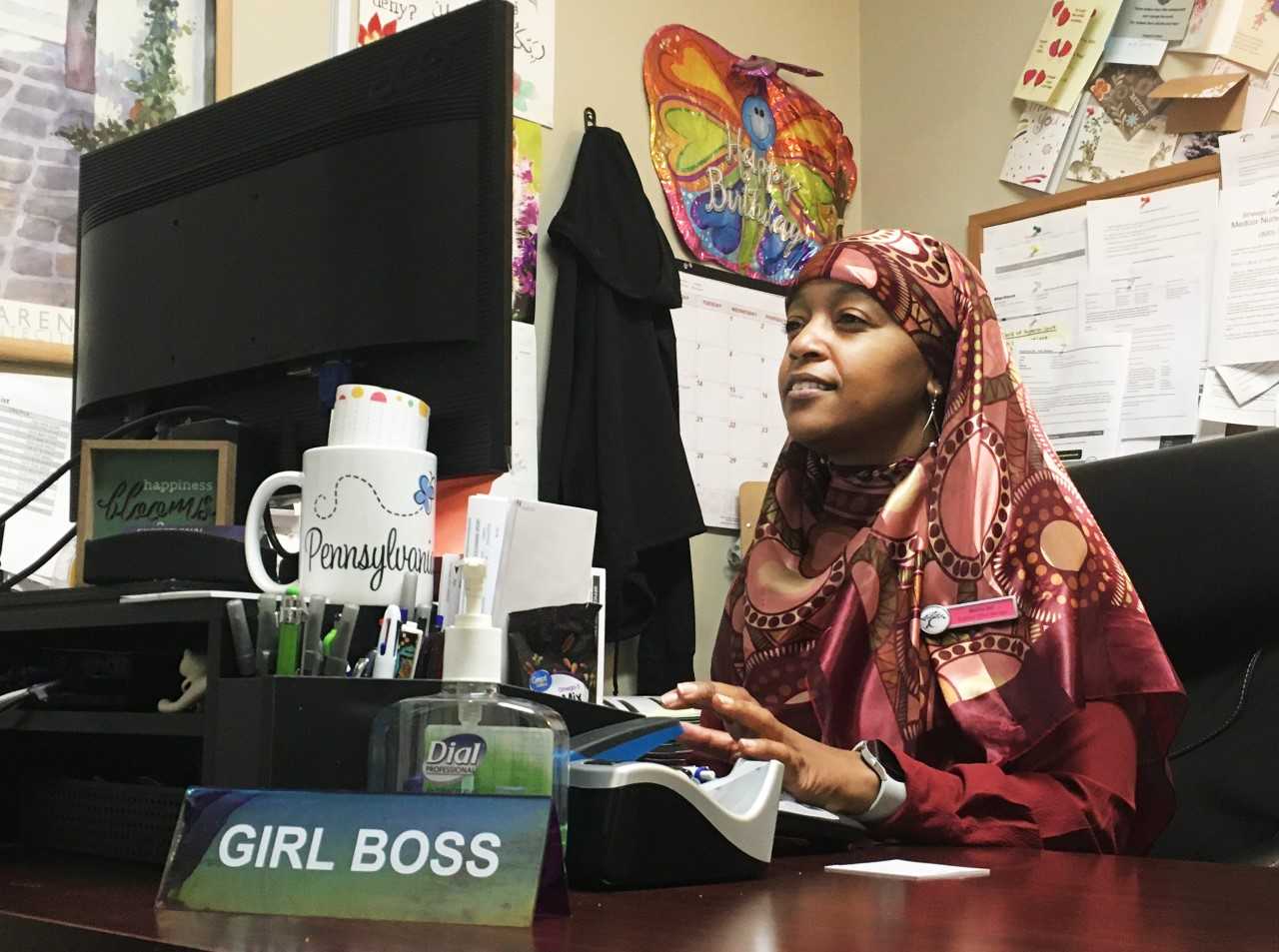 "She's our business office manager now, but she still makes an impact with our residents," Danita said. "She has coffee and tea with memory residents every day. She brings in watermelon, Reese's cups and shares them with residents at her desk."
Another thing that sets Medina apart is the fact that she wears a veil for modesty in accordance with her faith — and she favors colorful patterns that coordinate with her outfits.
"The residents love it," Danita said. "They always want to see what she's wearing today."
She even has a nickname that her father, a fan of classic hip-hop fan, gave her when she was a little girl: "Funky" — after the Tone Loc song "Funky Cold Medina."
For Medina it all started back in Pennsylvania. She was born in Philadelphia and raised in Williamsport. When it was time for college Medina attended Lock Haven University where she earned her bachelor's degree in health science. Along the way she met her husband. After college, they moved back to his hometown of Durham. Medina had worked as a certified nursing assistant back home in Pennsylvania, so she got licensed in North Carolina as well and went to work at The Stratford. Eager to learn and motivated to serve her residents, within four months of being hired, Medina was promoted to Med Tech.
Next, she was promoted to Supervisor in Charge (SIC), and quickly began taking on even more responsibilities.
"I enjoy doing it, because I wanted to know it all," Medina said.
When she was still an SIC, she went on vacation. When she returned, she was offered another promotion and jumped at the chance to become The Stratford's Business Office Manager.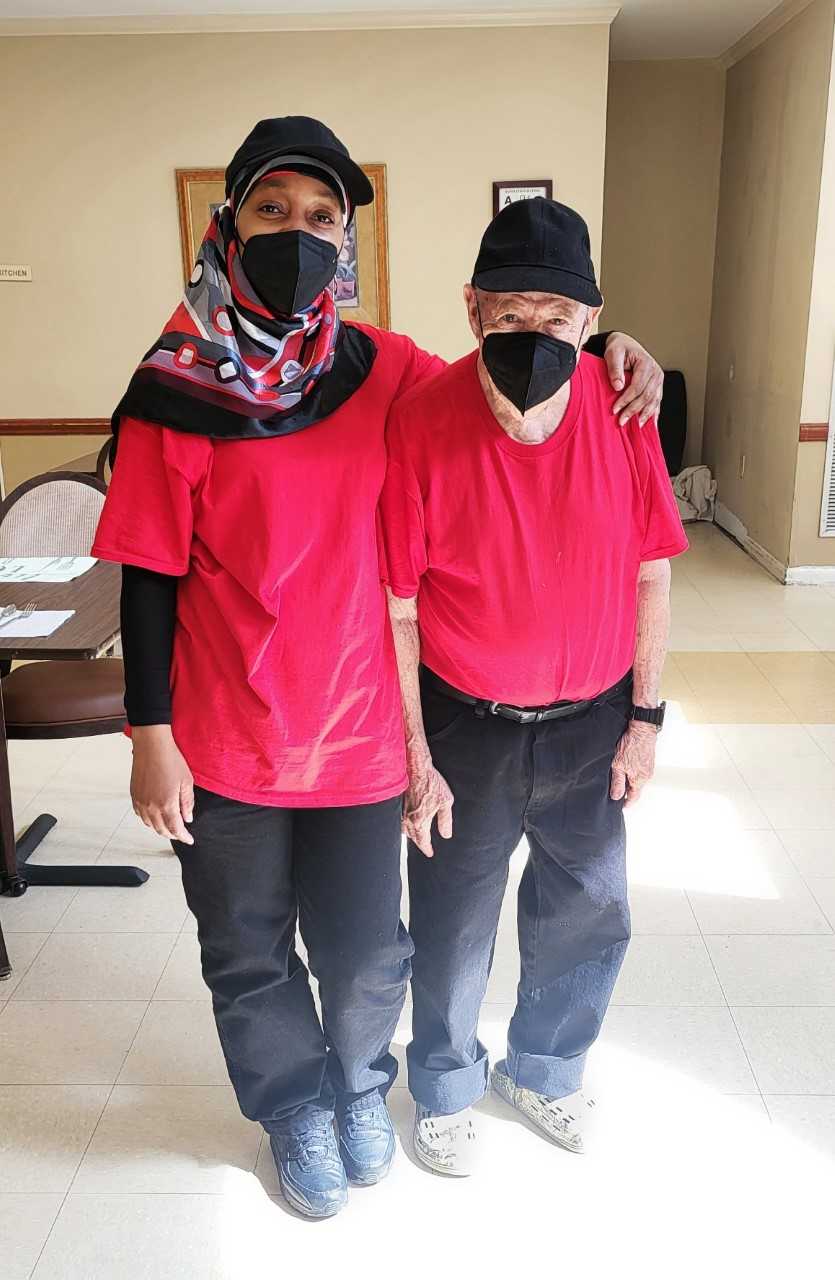 "My name had been brought up, and I had no idea about it, but I said, 'Of course I want to learn something new!'" she said.
These days Medina's at the heart of The Stratford's operations making sure the business is taken care of and her residents are well cared for.
"When I pull up, I always look for her car because it's a constant reminder that she's here to help me," Danita said. "She's a caring person. She is a mama bear. She just wants to hug everybody and tell them it's going to be OK."
Medina's outlook and character have inspired enthusiastic appreciation from her colleagues.
"She's dependable — she's all heart," Danita said. "She wears many hats in this building. She goes where she's needed, does what's required — no complaints. She's just an all-around, hard-working, task-oriented woman."